On the initiative of Jean-Laurent Bonnafé, CEO of BNP Paribas and Chairman of EpE, a collective forum of French and international business leaders issues a call for putting the environment at the core of an economic rebound. It has been published in the daily Le Monde, in its edition of May 5, 2020, and can be read here.
For more information: contact@epe-asso.org
---
Entreprises pour l'Environnement (EpE), created in 1992, is a think-tank and platform for expertise gathering about 50 French and international large companies from all sectors of the economy, who work together to better integrate environment into both their strategies and their day-to-day management.
EpE provides its members with a forum for best-practice-sharing and debates within the business world itself, as well as with various stakeholders such as NGOs, policy-makers or academics.
---
Commissions and Working Groups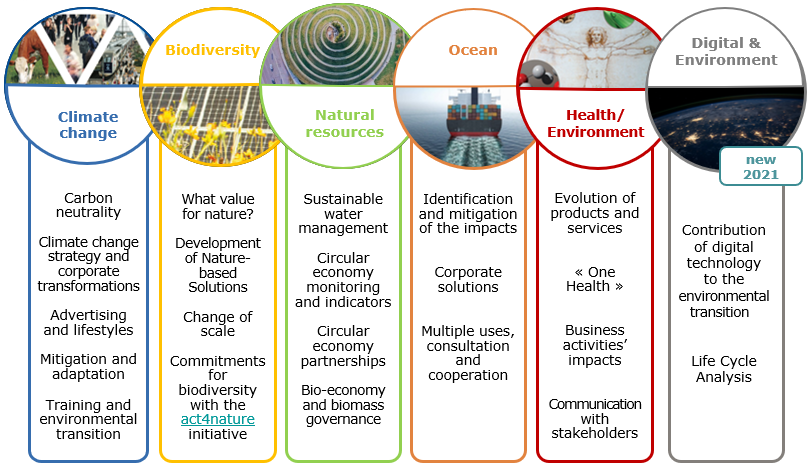 Recent Publications